Admissions Process
We see success as those being lived by our students on a daily basis as much as in the end-of-year results.
When we interview your child, we aim to draw out their best potential and to explore the talents they could develop and importantly, not to fit a preset mould. We are fortunate that history does not bind us to tradition and as such, we are continuously evolving and over time, our community changes with it. We aim to include a variety of students to represent the school as a whole; students who are passionate about the arts, drama, music, sports, learning, developing themselves and importantly have a good attitude.
Naturally as a selective school we have entry requirements and we assess this in ways suitable for their age, outlined below.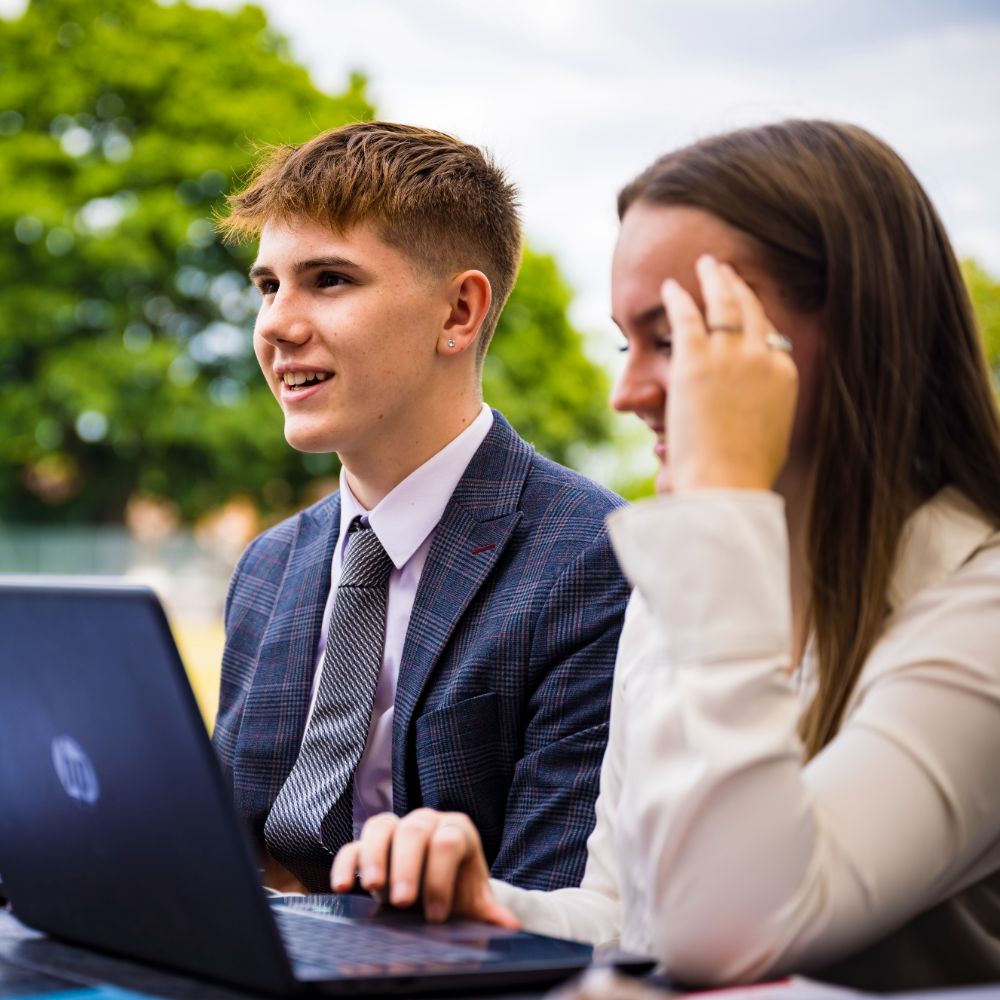 Admissions Testing
Academic tests are designed to ensure that each student can access our rigorous curriculum however, we do not base our offers purely on test results. The tests are designed to guide us as to a child's current academic ability but these alone do not show us how eager a child is to learn or their positive approach. We therefore take all aspects of the selection process, including the Heads interview, into consideration.
Assessments and Entry Requirements
Offers
Following a successful interview/trial day and assessment, along with receipt of satisfactory references, a formal offer will be made.
To accept the offer, you will need to complete and return the Acceptance Form together with a £1000 deposit.
If we are unable to offer a place, we regret that the £150 Registration Fee is non-refundable.