Forest School
Forest School is a child-centred inspirational learning process, originating in Scandinavia, that supports play, exploration and risk taking in a natural setting. Learning outdoors provides huge benefits for our children such as improving mental health and instilling a natural respect for the environment. It develops self-esteem, creativity and sensory and social skills.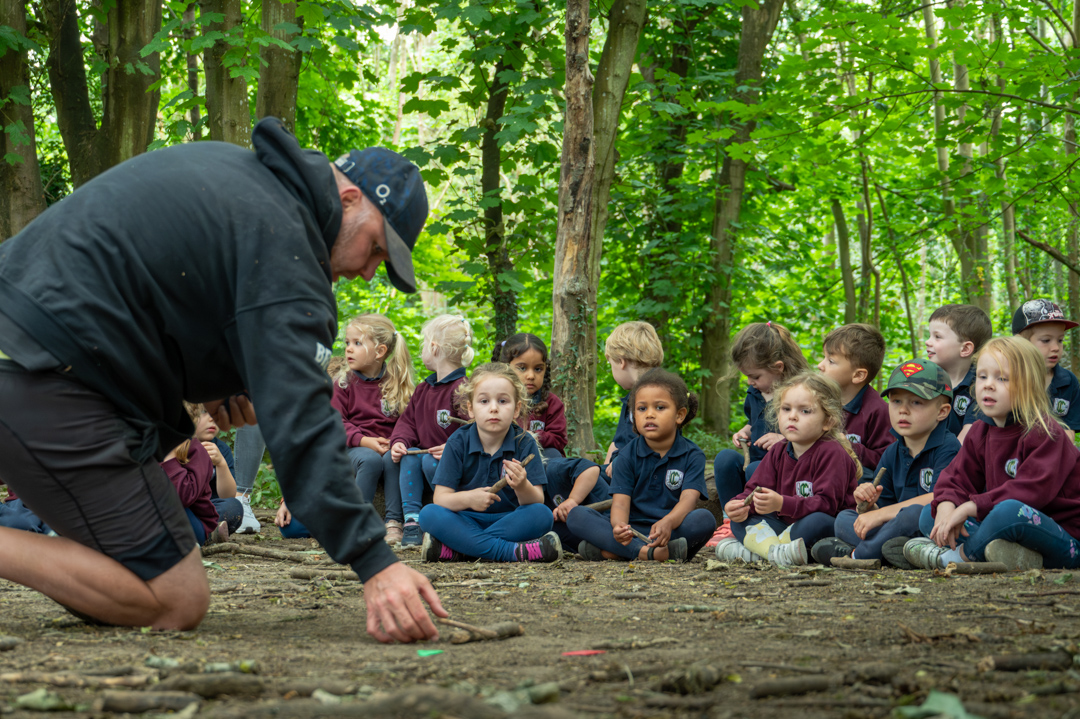 Child-Centred
Our Forest School programme is run by Claires Court teachers who have been specifically trained as Forest School practitioners. They facilitate sessions and, although all activities are planned, they allow flexibility to allow children to pursue their interests or adapt activities to the child's particular interests and learning needs.
Active Learning
Sessions are linked to the curriculum and topics such as numbers, phonics, science and art are covered. Activities might include creating art from natural materials, tool use, shelter building, sensory activities, fire safety, story-telling and learning about wildlife.